Honda Vehicle Comparisons

At Norm Reeves Honda Superstore Cerritos, we're happy to help drivers in Cerritos, Downey, and Long Beach with choosing their next car. However, when you're setting out to find the right car, you're casting a wide net. So when you have a stable of cars in mind, it leaves you having to make an even tougher decision. At our dealership, we're here to help you by providing you with these Honda car comparisons.
Brands:
Accord:
Civic:
Clarity Plug-In Hybrid:
CR-V:
HR-V:
Odyssey:
Passport:
Pilot:
Prologue:
What You'll Learn in Our Car Comparisons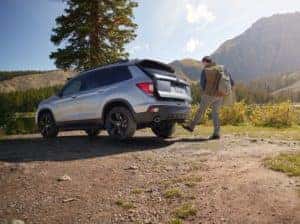 Our Honda car comparisons are designed to provide you with a bevy of information about two vehicles that you're considering, with your favorite Honda model along with a similar vehicle from a different manufacturer. These guides showcase what each vehicle offers in terms of engine power and options, interior space and comforts, features and technology, and style and safety. Each category shows how each vehicle differs from each other so you can see which vehicle has what you're looking for in your next car.
How These Car Comparisons Can Help You
When you have a list of potential cars that you want, you'll need to narrow it down in order to find the vehicle that's perfectly suited to you and your needs. These comparisons can help you knock a few models off your list so you have a more tangible few to work with. Since these comparisons can help you learn what the vehicles offer or lack, you'll see which ones aren't right for you. Eventually, you can narrow down your list to just one vehicle!
The main benefit of reading these Honda comparisons is that you get to learn a lot about what the vehicles have to offer to their drivers. You can learn about your options, as well as some of the latest technology features, so you can see which of your top choices include those features. By whittling down your list, you can save yourself a lot of time because you'll eventually only need to see one vehicle in-person.
Get Started on Comparing Your Options
Now that you've read about the benefits of comparing your favorite Honda to other models, you'll be able to see their vast differences so you can decide on which one is right for you. Check this page for the Honda model that you're interested in so you can learn all about what it offers and how it measures up to its rivals on the market!
At Norm Reeves Honda Superstore Cerritos, we're proud to offer helpful resources to drivers all throughout Cerritos, Downey, and Long Beach for when it's time to consider their options and find the vehicle that's perfectly fit for them!