Honda Service FAQs

There are a variety of services that your Honda needs in order to remain in good condition and perform at its best. Whether it's an oil change, a tire rotation, or a simple adjustment, you'll want to know when to have these services performed.
Of course, at Norm Reeves Honda Superstore Cerritos, we regularly field several questions about service from drivers all throughout Cerritos, Buena Park, and Long Beach. That's why we put together this Honda service frequently asked questions page.  Schedule a service appointment today.
How Will I Know I Need an Oil Change?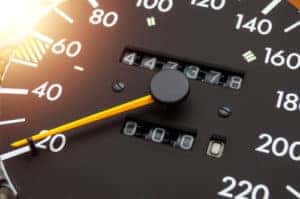 Usually, you'll want to have your Honda oil changed every 5,000 to 8,000 miles—so the best way to keep track is by keeping an eye on the odometer. But, if you lose track, louder engine noise, a sluggish performance, and a drop in efficiency are great indicators that it's time to schedule your oil change.
Why Are My Brakes Making Noise?
There are actually quite a few reasons why your brakes are making noise. If the noise is more of a high-pitched squeal, it may mean that your brake pads need to be changed because the wear indicator tab is pressing against your rotors. If it's more of a grinding sound, it may indicate that your calipers are broken or worn.
How Often Should I Have My Tires Rotated?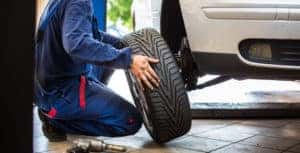 Having your tires rotated regularly allows you to get the most time and miles out of them. Generally, you'll want to have them rotated about every 5,000 to 8,000 miles. Luckily, this coincides with your oil change, so you could have both services performed in one visit.
What Type of Parts Should I Use for My Honda
The best parts to use for your Honda are Genuine Honda OEM Parts. They're designed specifically for your vehicle. Aftermarket parts can work, but they're not designed for your vehicle and they're made from cheaper materials—resulting in easy breaks or premature wear.
How Can I Tell that I Have Low Tire Tread

Your tire tread is crucial for your vehicle to achieve traction. When your tread is low or worn, it means your tires are bald and won't have the best grip. Take a penny and place it upside down in your tire tread. If you can see the top of Lincoln's head, it means that your tread is low and you should seek out a tire replacement.
Schedule Your Honda Service Today
When you notice that something's not right with how your vehicle is performing, or you know that you need maintenance, you can always schedule your service with us at Norm Reeves Honda Superstore Cerritos. We're happy to answer any of your car service questions while providing your vehicle with the care and attention it needs to perform at its best.
Are you in need of Honda service? Drivers in the Cerritos, Buena Park, and Long Beach area can always schedule their service with us at Norm Reeves Honda Superstore Cerritos!