Value Your Trade Cerritos CA
---
---
Value Your Trade Cerritos CA
There's nothing as exciting as finding your next car to take out on your adventurous throughout Cerritos, Buena Park, and Long Beach, CA. However, when you're set to browse the selection of Honda models, you'll need to figure out what to do with your current vehicle.
You've got a few options like passing it down to family or selling it privately, but you can also learn its used car value and trade it in! At Norm Reeves Superstore Cerritos, we're here to walk you through the process of learning your trade-in value and how to complete the trade in!
Learning Your Trade-In Value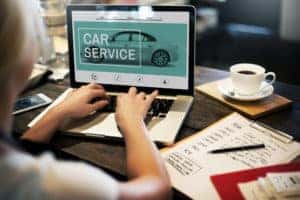 While you do have plenty of options with your current vehicle, there are plenty of benefits with trading it in. You can apply your trade-in value to your down payment so you can forgo paying cash. You can also take comfort in that your vehicle will get a second life with a new driver.
On this page, you'll see a form. This form asks for your vehicle's make, mileage, age, and VIN. It will then calculate those factors and provide you with an estimate of what your current vehicle is worth and how much you can apply to your down payment.
Trading Your Vehicle In
One of your options is selling your vehicle. However, there's a lot of work involved. You may not get your asking price, and if you want to move forward with selling it, you could end up taking a loss.
When you trade your vehicle in, you're getting the fair Blue Book price. You can apply your used car value to your down payment for a seamless transition.
If the trade-in value is higher than you want to put down, you have a few options to consider, including:
Use the additional value to add an optional package
Pocket the cash
Purchase an extended warranty with the excess value
Browse the Selection for Your Next Car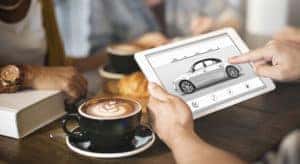 Once you've determined that you'll trade in your vehicle, you'll want to set off to find your next one. You can begin by browsing our Honda selection online. Our entire inventory is available for viewing while you're sitting comfortably at home. You'll find your next car in minutes!
You can then fill out our Value Your Trade form to learn what your vehicle is worth and how much you can apply to the down payment on your next car! Start today by valuing your trade, browsing the selection, and scheduling your test drive with us at Norm Reeves Honda Superstore Cerritos!
We're here to assist drivers throughout Cerritos, Buena Park, and Long Beach CA throughout the process of valuing their used car, trading it in, and buying their next car! Stop in and see us to get started!