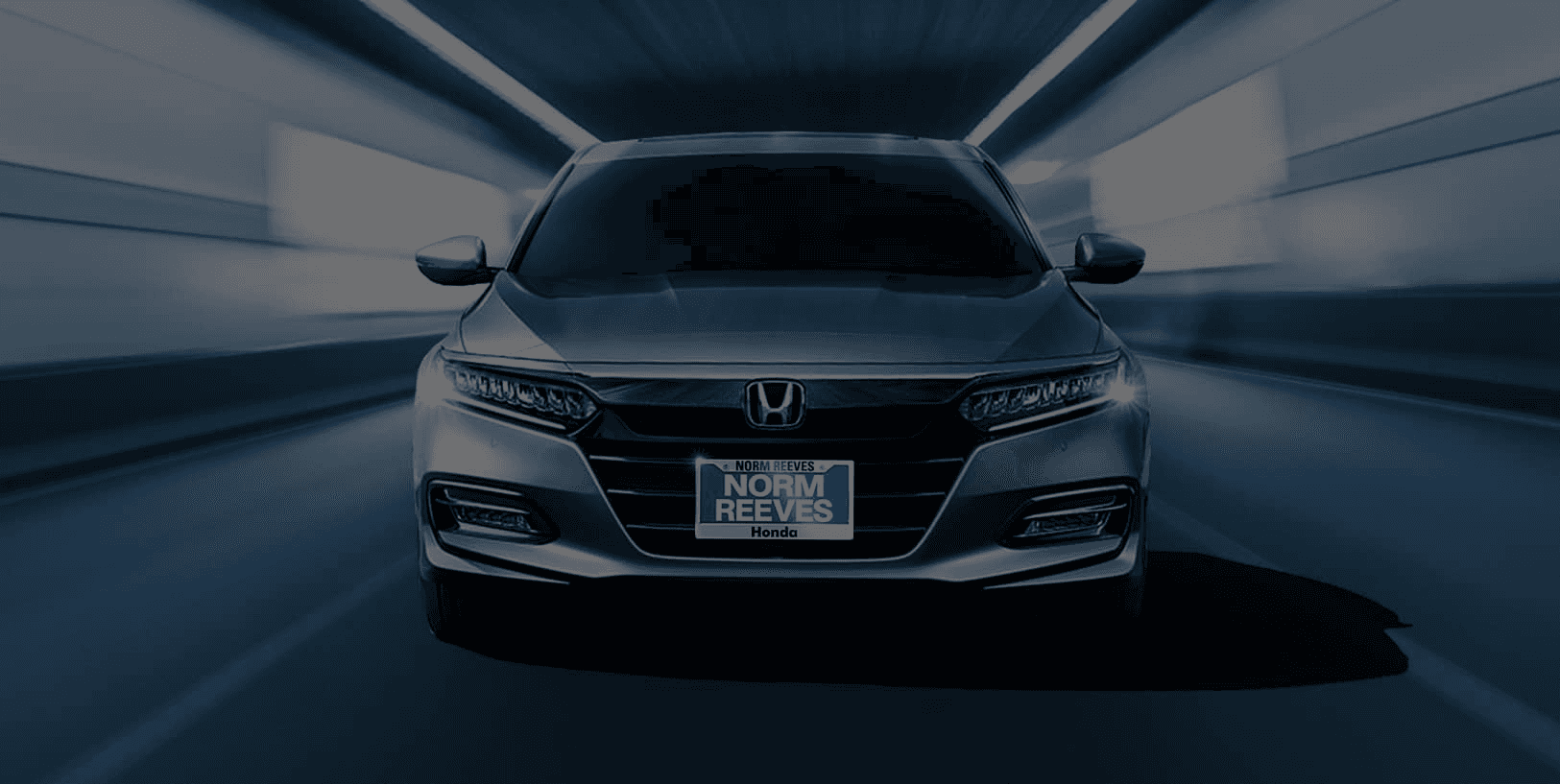 Experience
Everyone loves Norm Reeves Honda Superstore Cerritos! 
See what our customers say about us.
Over 10,000 Reviews
I always had a great experience every time I went to this dealership, this person always help, asking what more she can do in order to satisfy the need for the concern
Every time I come here, everyone is so eager to help. Luis Gomez always provides my family and I with the most help. He always goes above and beyond, sometimes out of his way to make sure my family and I are satisfied. Come buy your car here. You won't regret it!
We had a great experience at Norm Reeves Honda leasing my 2021 HR-V. Amirpasha Malekian (Pasha) was friendly, knowledgeable and professional. He made my buying experience great. Thank you Pasha
All the people working in this company are very courteous, friendly, concern to their customer. Cristy is very attentive, helpful she won't leave until it is not done,. Keep up the good work!!
Ms. Bivalve has Great customer service. I had a pleasant experience buying a car because of her prompt help. This is my third purchase. I have been a loyal customer because I like this dealership
I was shopping for a new car when I stumbled Christy's name online and read her review. I sent her a message on what kind of car i need. We went back and forth on messages due to limited car is available on the market as a result of pandemic. This was the fastest and easiest car purchase I have ever experienced. Christy was very knowledgeable about the car I was buying. She was upfront and honest, which I knew because I had already done my own research on the car. I would like to take the time to ...
Excellent salesman! Jerry made sure I got a car when I told him about my situation. Would definitely recommend him. Awesome job! My dad is going back for a car himself.
If you're in the market for a new car and want your experience to be fast and smooth and questions answered quick get in contact with Sandra Novak, she helped me with my quote and negotiations before I even stepped foot in the dealership. I was able to make the deal via text show up to the dealer my car was washed and all I did was sign the paper work and left!
Christina was very polite and professional. She helped me review alot of options and make the best informed decision. I am glad I purchased my HRV from her. She's a very nice lady and extremely patient. She worked with me until I was happy with my purchase. I highly recommend her!
I was playing cat and mouse with other dealers. Ridgeline in stock / Ridgeline not in stock. Markup / No markup. Factory options / No factory options. Dealer options / No dealer option. •••• Miguel was straight forward. No games; if I had questions, he had answers. Three were due to be delivered and I would be on the list if I were willing to wait. He only asked that if I was no longer interested I let him know right away so he could help the next buyer. Miguel got his manager to approve the trade-in value on my current truck. They would match ...
Chandika was extremely helpful. He was able to answer all my questions. When it came to the money, he was able to get me what I wanted within my budget. This is the 7th Honda I've purchased in my life, all from different dealerships . I can honestly tell you this was the fastest and easiest purchase I've made. I highly recommend Chandika when you visit Norm Reeves.
Michael was very nice and made the process super quick and easy. I've never had a better experience at any other dealership. I will definitely recommend Michael to my family and friends.
Couldn't have asked for a better experience! Kelvin Funes did an exceptional job providing me with the best service of finding the perfect car. Being a first-time buyer Kelvin made sure all my questions were answered and gave me many options I could choose from. I was impressed by the amount of knowledge he had and appreciated how kind and patient he was. Kelvin did everything possible to get me the best deal. He is definitely hard-working and clearly cares about his customers. I expected to be stressed but the process at Norm Reeves Honda was a really exciting ...
The entire experience with this dealer has been totally awesome the customer service is beyond exceptional I definitely suggest if you are in the market of buying a car you should go there
If there were a Million Stars Shauna Shattuck deserves every one of them! This was one of the best and easiest experiences that I have gone through in purchasing a vehicle. Shauna is an unbelievable person inside and out, definitely a warrior that will fight to give you the best deal available. You need a good deal? give Shauna a call, she will take care of you! I highly recommend Norm Reeves Honda Cerritos and Shauna!
If there were a Million Stars Shauna Shattuck deserves every one of them! This was one of the best and easiest experiences that I have gone through in purchasing a vehicle. Shauna is an unbelievable person inside and out, definitely a warrior that will fight to give you the best deal available. You need a good deal? give Shauna a call, she will take care of you! I highly recommend Norm Reeves Honda Cerritos and Shauna!
Many thanks to Mr amir nazari for the perfect job very professional and experience rep. He did and went above and beyond for me at the dealer when i was there and also want to thank to Mr Luis gomes to lead me to the dealer and i want to thank all the personal at norm reeves to help this deal to go through . Thank you amir you are awesome. norm reeves must be lucky to have you . Thanks
I have never bought a thing in my life that was more simple than buying my new car from Norm Reeves, Salesman Darrell Pork. My daughter bought a car from Darrell and recommended I drive down from Fresno and talk with him. I literally hate going to buy a car knowing that I have to finagle pricing and payments. Not at all this time. I told Darrell what I wanted, what I needed to have my payment at and that I didn't want to argue. He went right to work, gave me the options of vehicles available for just ...
I had a good experience at the dealer the sales guy was very professional Phil Byrd and very patient allowing us to spend as much time as we wanted looking at the cars to make a solid choice for our next vehicle
Los vendedores muy eficientes, te ofrecen diferentes opciones para tu compra, te dan tu espacio para tu decision de compra y estan dispuestos a ofrecer diferentes pruebas de manejo en sus vehiculos. Especialmente el Sr. Jerry Gonzalez.
Christian Delgadillo from Norm Reeves Honda was great from start to finish. He was very accommodating and helpful getting us into a 2021 Accord. I will definitely recommend him to family and friends.
We walked in just to "Look" and left with an amazing 2021 Honda Accord Sport. Michael Hua explained anything and everything to the point where he convinced us. He did everything he could to give us the best deal possible. I couldn't be happier with my choice. I will recommend Michael anytime!
Find Us At
18500 Studebaker Road
Cerritos, CA 90703
Sales
Mon - Sun

8:30 AM - 9:00 PM
Service
Mon - Sat

7:00 AM - 6:00 PM

Sun

Closed
Parts
Mon - Sat

7:00 AM - 6:00 PM

Sun

Closed
Welcome to
Norm Reeves Honda Superstore Cerritos

At Norm Reeves Honda Superstore Cerritos, there are three things that we value above all else: selection, excellent pricing, and most importantly, customer service.
It's with these priorities in mind that our dealership has received numerous commendations, and continues to grow every day. All we want is to see our neighbors and friends in the Cerritos, Los Angeles, Long Beach, and Downey areas find their perfect car.
Choices You Desire
When it comes to finding the right car to match your needs and lifestyle, you shouldn't be held back by your dealership's inventory. In fact, you should be invigorated by the sheer number of choices laid out before you.
At Norm Reeves Honda Superstore Cerritos, we have over 3,000 vehicles in our inventory. Whether you're looking for something new, used, or a certified pre-owned Honda, we have what you're looking for. Not only that, but we may have a great deal for it, too.
Finance Team You Can Trust
If you've found the new or used car you've been dreaming of, we don't want you to worry too much over credit. A poor rating isn't an insurmountable hurdle, especially not with our team at your side.
These highly understanding professionals are in the business of finding solutions, not just stamping approvals. They work with some of the best lenders in the country so you can get the payment plan you need.
High-Quality Service
In the past, you may have struggled to find a dependable mechanic, someone you could rely on to get the job done right without ripping you off. But with the factory-trained technicians at Norm Reeves Honda Superstore Cerritos, you'll struggle no more.
No matter the size of the job, they have all the latest and greatest tools and certified parts to get the job done. Not only that, but they'll have your car back to you in no time at all. Now, that's some good service! Schedule your next service conveniently online!
An Incomparable Experience
Over the years, our dealership has received quite a few accolades, but we haven't earned them just for the honor of it. We wanted to be the best, but only so our customers could have the very best (and have it at the right price).
Price Protection Guarantee
If you can find the same new Honda for less within 5 days, Norm Reeves Honda Superstore Cerritos will pay you the difference or buy your vehicle back.
Close