Norm Reeves Honda Superstore is the #1 Honda Dealer in the World Again!

World's Largest Honda Dealer
Norm Reeves Honda Superstore Cerritos is proud to announce that our dealership has been named the #1 Honda Dealer in the World again!1 Thanks to the support of our loyal Long Beach, Buena Park, and Cerritos, CA, customers and the hard work of our dedicated staff, we've achieved one of the most coveted honors. Contact us today to get started.
Proud of Our Dealership
At Norm Reeves Honda Superstore Cerritos, we're proud to have earned the "#1 Honda Dealer in the World" title for the 28th time in 20211. Our dealership is the largest Honda dealer in the world, and we're ecstatic to continue our upward trend of remaining #1. We credit the vast inventory of vehicles we carry as well as our dedicated staff for keeping us at the top and ensuring that we continue our mission of providing excellent service to our customers.
A Honda Dealer from Humble Beginnings
Established in 1955, Norm Reeves Honda Superstore Cerritos was determined to become the most reputable dealership around. Norm Reeves, our proud founder, was absolutely meticulous in designing how the dealership would run on a daily basis. He emphasized an unforgettable customer experience and convenient financing options, making it easier for people to drive the vehicles they needed.
Since then, we've become the world's largest Honda dealership! We're happy to have had the success and recognition over the years, but we still carry a small-business mindset with our process and the experience that we offer our customers. Drivers can count on us to help them with every step and detail while providing them with a fun, engaging, and rewarding car-buying experience.
Great Employees for Great Customers
Despite changing hands in the past, our dealership has grown tremendously while retaining the same outstanding quality that Norm Reeves envisioned from day one. Whether you're looking for a new Honda or a pre-owned vehicle or you need to pick up a replacement part or require maintenance on your existing vehicle, we're here to help.
At Norm Reeves Honda Superstore Cerritos, we truly believe that our employees are the key to our success. Without our friendly staff, we wouldn't be able to offer our customers the kind of high-quality service they're accustomed to. That's why every employee is fully trained in our customer service philosophy, which focuses on a high level of respect and integrity in everything we do.
We also make sure that only the best applicants are brought on to our team, whether it's to join us on the sales floor, on the management staff, or in our service department.
From the moment you walk through the door, you'll notice a different kind of car-buying experience. You'll be greeted with a smile, but we won't follow you around the lot unless you want us to. We are happy to have you take your time and come to us if you have a question.
Then, once you've decided which vehicle is right for you, we'll gladly help walk you through the purchasing process, so you can have a well-rounded and memorable experience at our Honda dealership!
New and Pre-Owned Vehicles in Southern California
Providing a sizable selection of new and pre-owned vehicles at competitive prices is a big part of our success as a Honda dealership. Our huge selection of quality automobiles tops 3,000 vehicles at any given time, which provides you with plenty of options. We challenge you to try to find a better deal. We'll make sure that you're satisfied with your experience at our dealership!
For families interested in a safety-focused people hauler, the Honda CR-V and Honda Odyssey offer exceptional cargo room and modern technology. Meanwhile, the Honda Civic or Accord make for fantastic daily commuter cars. If being environmentally conscious is important to you, you'll absolutely love the Honda Accord Hybrid.
You can easily get started on browsing our inventory. Simply head to our dealership and take a look around at your options. Our team will help you learn more about your varying options with your next car.
Of course, you can just as easily browse at your own pace from the comfort of your own home by checking out our online inventory! You'll be able to use the search filters to narrow down the results based on what's most important to you for your next car. Finding your next set of wheels has never been easier.
Helpful Resources & Insight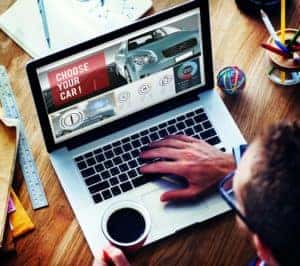 On top of having a team of dedicated and knowledgeable experts, we have plenty of resources for you to utilize on your journey to help you get a better sense of your options. Our Honda reviews are there to help you learn more about your favorite models by showcasing the different specs, features, technology, trims, style, and safety.
If you're torn on a Honda model and a vehicle from a different manufacturer, you may find our Honda comparisons useful. These detailed guides place the models right next to each other to show you what they offer and how they differ. You'll learn what each vehicle brings to the table, so you can determine which offers you more and would be the right choice for your next car.
We also help drivers along with learning more about service and maintenance. We have guides that can give you a sense of the issue occurring under the hood, so you can determine when you need service, maintenance, or repairs.
These guides will give you a few signs that you could potentially notice on the road. Whether it's a sound, a smell, or a sensation, you'll be able to tell that there's an issue with a specific component that you'll want to have serviced. These guides will even help you plan ahead with your service and maintenance, so you can have your vehicle performing at its best for the years and miles!
Dedicated Service Department
On top of our vast inventory of Honda sedans, crossovers, and SUVs, we also have a state-of-the-art service center that's here to ensure that your vehicle gets the care and attention it needs to perform at its absolute best.
Our technicians are skilled and certified. They're well-versed with Honda engineering, technology, and the latest tools and diagnostic systems in our service bays. Whether you're coming in for a simple oil change and tire rotation, or a more complicated service like a transmission repair or a belt replacement, we'll get the job done and get you back out on the road.
Parts for All of Your Automotive Needs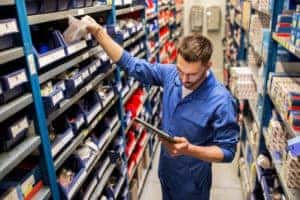 Even though we have service experts on-site, we are happy to help drivers with the "do-it yourself" attitude. Of course, in order to perform your own service and maintenance, you'll need the right parts for the job!
These Genuine Honda Parts are high quality and designed specifically for your vehicle! While aftermarket parts can do the job, they're not custom made by the manufacturer like Genuine Honda Parts are. With genuine parts, it's a guaranteed perfect fit.
Biggest Honda Dealership
At Norm Reeves Honda Superstore Cerritos, we're proud of our #1 Volume Honda Dealer in the USA designation1, and we're committed to keeping it by providing an impressive inventory, wonderful staff, and unparalleled customer experience.
Interested in seeing what it's like to work with the world's biggest Honda dealer? Come visit us today or schedule a test drive at our large and fully stocked Honda dealership! We'll have something in our inventory that's perfect for your Long Beach, Buena Park, and Cerritos driving needs!
World's Largest Honda Dealer for the 28th Time in 2021
We couldn't be more proud of our team of sales associates, finance experts, certified technicians, and customer service representatives for helping us earn the title of World's Largest Honda Dealer in 2021 for the 28th time1. We'll continue doing our part for the community and assisting drivers with finding the right car and keeping it running for the years and miles!
1 28-time winner As per Global Honda New Vehicle Sales 2021.