The Best Vehicles for Pets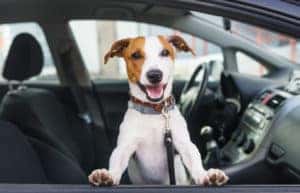 Part of finding the right car is bringing your loved ones along on your adventures beyond Cerritos, Downey, and Long Beach. But if your loved one has four legs and is covered in fur, you'll want to make sure that you've got the right vehicle to accommodate their needs as well as yours! At Norm Reeves Honda Superstore Cerritos, we're here to give you a closer look at some of the best vehicles for pets that you may want to consider when it's time to hit the road with your furry companion.
Honda HR- V
The HR-V is a sleek and compact crossover that has the cabin space of an SUV, but the agile body of a sedan, making it a "best of both worlds" vehicle. The vehicle comes equipped with a 1.8-liter 4-cylinder engine that produces 141 horsepower and 127 lb-ft of torque. The cabin offers 100.1 cubic feet of space, which is perfect for small- to medium-sized dogs. You can have them lay in the backseat or they can spread out in the 23.3 cubic feet of cargo space.
Honda CR-V
The Honda CR-V offers a little more space in its cabin, but still retains the agile and compact body. The vehicle comes with a 184-horsepower-capable 2.4-liter 4-cylinder engine, which drivers can swap out for the available 1.5-liter turbocharged 4-cylinder engine that delivers 190 horsepower. The cabin offers 105.9 cubic feet of space, giving your pet ample room in the backseat, or plenty of space with 39.2 cubic feet of cargo room.
Honda Pilot
The large and commanding Pilot packs a punch with its 3.5-liter V6, producing 280 horsepower. The interior includes 152.9 cubic feet of space over three rows of seating, so there's plenty of room for your family and your furry friend! Behind the third row is 16.5 cubic feet, which could be a tight squeeze if you've got a big pup. However, the third row can be folded to open up the cargo area to 46.8 cubic feet. This SUV also includes Honda Sensing® driver-assistance features, so there's plenty of systems in place to keep you and your pup safe!
Honda Passport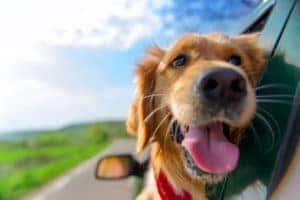 The Passport is an exciting re-release that adds to the adventures on the road. This vehicle offers a similar V6 featured in the Pilot with the same 280-horsepower capability. However, the major difference between this SUV and the previous one, other than the style, is the cabin space. The Passport includes 115.9 cubic feet of passenger space with 41.2 cubic feet of cargo space, fit for your pet to sprawl out in during the lengthy road trips!
Find the Best Vehicle for Your Pet at Our Dealership!
Now that you're aware of the Honda vehicles that are best for your pet, you can get started by dropping by and seeing us at Norm Reeves Honda Superstore Cerritos to get a closer look at your options. When you're ready, we'll be here to help you set up a test drive!
At Norm Reeves Honda Superstore Cerritos, we're proud to help drivers from Cerritos, Downey, and Long Beach for when they're on the hunt for the right car!