Get Involved near LA with Habitat for Humanity

Having a safe place to call home is one of the most critical factors to living a healthy, successful life. However, not everyone can afford to buy a home outright. In fact, many are living in housing situations that are less than optimal, which often results in cost burden and overcrowding, two of the common hardships for low-income families. Fortunately, this is where Habitat for Humanity Greater Los Angeles (Habitat LA) can help.
For over two decades, their organization has built or repaired over 900 homes with the help of fundraising events and partnered donors. However, without the consistent flow of volunteers, they can't erect affordable, sustainable housing—and that's where you and other residents of Los Angeles come in!
What They Do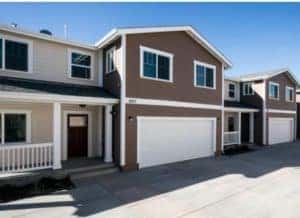 Overall, Habitat for Humanity Greater Los Angeles works with low-income residents to build a long-lasting solution to their housing needs. With their help, families and individuals all over the area can achieve the American dream of homeownership.
However, the organization offers a hand up for those in need, not a hand out.
Those seeking homeownership through the Habitat for Humanity program must meet income eligibility requirements to become a partner homebuyer. They must also invest 200 to 500 hours of sweat equity—hands-on work—in building their home as well as homes for other buyers to be considered for homeownership.
The houses the organization builds are sold to homebuyers at no profit and are financed with affordable loans. By doing so, people ultimately end up with a home that they can afford and call their own.
Volunteer Opportunities
Individual & Team Build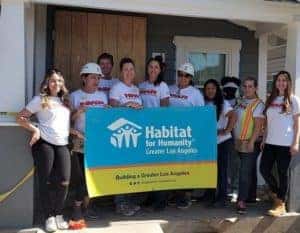 Jump into one of the many teams that support the process of creating affordable housing for lower-income families on your own or with others.
Are you over the age of 16? If so, you can get involved right on the job site constructing homes with other volunteers. People with construction experience should take a look at becoming a crew leader. This position will prepare you with training classes to lead crews of volunteers.
If construction isn't necessarily your specialty, then opt to work in one of Habitat for Humanity's offices or help during special events.
For groups that want to engage in an experience together to better themselves while helping the community, they can sign up for a Team Build. Get all of your volunteers together and work on a home for any occasion, whether it be a birthday or company anniversary.
Youth Programs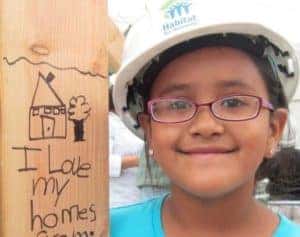 Anyone can assist in the progression of Habitat for Humanity's mission, including kids. "Act! Speak! Build! Week!" is directed towards youth ages 5 to 24 and encourages them to advocate for affordable homeownership nationwide.
Teens aged 14 or 15 years can work in the ReStores, which are home improvement thrift stores. A large number of items are donated every day by contractors, companies, individuals, and television studios. The two main opportunities you'll find at ReStores come in the form of sorting items and distributing flyers.
If you not only want to join but also inspire others to do the same, you could start a Habitat for Humanity Campus Club at your high school or college. These official partners work with the larger organization on everything, from building to educating.
Support Your Local Habit for Humanity
After learning about Habitat for Humanity of Greater Los Angeles, we hope that you're eager to help the communities around Los Angeles, CA. There is a multitude of ways that you can support the organization, such as donating items or funds. Of course, it takes a lot of supplies to restore and construct homes. Get in touch with Habitat for Humanity to drop off accepted items or have them picked up.
Make sure to check out their Facebook page to read organizational updates and keep up with any events where you could get involved near LA!