Oil Change Los Angeles, CA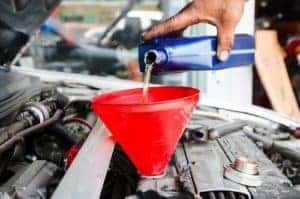 Since 1963 Norm Reeves Honda has been one of Southern California's premier auto dealerships, offering customers a low-pressure car buying experience. The reason for the dealership's half-century of success is their commitment to fostering long-term relationships with their customers. Through their exemplary service department, Norm Reeves Honda Cerritos provides all of the ongoing maintenance and support you need to keep your car on the road. Schedule a service appointment today.
Hours & Location
Conveniently located off of the 605 just south of Los Angeles on the Cerritos Auto Square, Norm Reeves Honda Cerritos serves the Greater Los Angeles and Anaheim areas. Weekday hours are 7 AM-8 PM, with Saturday hours of 7 AM-6 PM and they are open Sunday 9 AM-4 PM. These extended service hours give you plenty of time to take your vehicle to the shop before you head to work or pick it up on your way home.
Overnight Service
The Norm Reeves Honda Cerritos service department works around the clock to get cars back to their owners as quickly as possible. If you can only make it to the dealership late in the day, all you have to do is drop your car off between 4PM and 6:30PM Monday through Friday. The service technicians will take care of the work overnight, and your vehicle should be ready to pick up the next morning after 7AM.
Oil Changes
Most cars don't need major repairs on a regular basis, but what they do need is preventative maintenance to stave off bigger problems. Norm Reeves Honda Cerritos has an exceptionally quick turnaround on their oil change service that goes beyond simply draining and replacing the oil. Any Honda vehicle brought in for an oil change will go through a world-class inspection that checks the vehicle's fluid levels, belts, charging and starting systems. If they find a problem, you have plenty of warning to get the issue resolved before it gets worse. For an oil change in Los Angeles, contact the staff at Norm Reeves Honda Cerritos or schedule a service appointment now.
Special Discounts
Every month Norm Reeves Honda Cerritos Honda offers new and unique service specials for their customers. Recent specials have included discounted pricing on front and rear brake service reduced prices on oil changes for all Honda vehicles and a free multi-point inspection with service. Coupons are available online and must be presented before the service order has been written.
Service Financing
Getting the money to pay for a car repair can be tough, especially if you don't have stellar credit. The Superflex Special Financing at Norm Reeves Honda Cerritos provides you with several different payment options for your parts, service and accessory needs. You may choose between a no interest payment program for six months or a low 9.90% APR or regularly scheduled payments. Use Superflex to help get your vehicle in working order and ease some of the stress that comes from expensive auto repairs.
Norm Reeves Honda Cerritos has a legacy of excellent customer service and support for every vehicle that they sell. If you need anything from an oil change to an engine replacement in the Los Angeles area, take a look at Norm Reeves Honda Cerritos.