Join Rec League Sports in LA!

Looking for a fun way to stay active and make new friends in the LA area? Relive your athletic glory days and join one of the leagues run by ZogSports!
Join in On All the Fun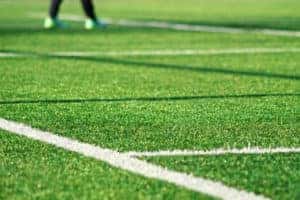 With thousands of participations each year, ZogSports is a great way for the community to come together and enjoy some friendly competition! Whether you are new to the area and are looking for a way to meet new people or just want a new, fun activity to do during the week, the leagues at ZogSports offer a fun way to get involved and feel more a part of the local community.
While the competitions on the field or court aren't taken too seriously and are designed to be fun for all, ZogSports takes their organization of each league very seriously. First, they make sure to use the best facilities around to host their leagues. On top of that, they also have the best staff on site and trained referees officiating games to make sure everything runs smoothly, safely, and enjoyably for every athlete.
Choose from a Range of Sports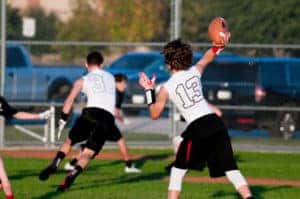 ZogSports has a variety of leagues you can join, from more competitive ones to fun, coed leagues great for any skill level! They also offer a variety of sports you can play, from tailgating favorites like cornhole to beach volleyball.
Soccer: ZogSports has many different soccer leagues you can sign up for, including 5 on 5, 7 on 7, and indoor leagues. Lace up your boots, head out on the pitch, and kick it with other soccer stars in the area!
Flag Football: Whether you can throw a great spiral or run a fast post route, a team in their flag football league could use your skills!
Ping Pong: Want to know the best part of this league? Win or lose, you can enjoy a round and toast to a hard-fought match with your opponent since this league takes place inside a brewery that offers specials to all players!
Beyond that, they also offer basketball, bowling, and even spikeball leagues. Whatever sport is your favorite, ZogSports probably has a league ready for you to join!
Get the Whole Office Involved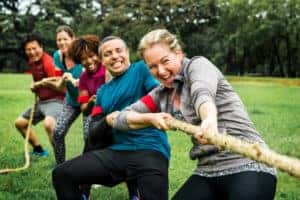 You can also get your co-workers together and form a team for one of their corporate leagues, like kickball, or host your own inter-office tournament.
They can even organize a full field day for your entire company! These are a great way to have a fun day with your co-workers away from your desks and outside playing games and other activities with one another.
Join a League This Upcoming Season!
To see all the different leagues ZogSports offers, go ahead and visit their website. Once you find the one you would like to join, text your friends to find out who else is in to play and see if your team can come home victorious! You can also register individually, which is a great way to meet and play along with other participants in the area.