Nonprofits near Cerritos CA That Help Better the Community

Nonprofit organizations do outstanding work that helps the community by focusing on various social causes.
To learn more about some of the nonprofits near Cerritos, CA, and how you can get involved or programs you can take advantage of, read about a few of them below.
Community Family Guidance Center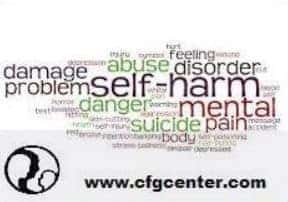 Childhood should be a time for kids to grow, learn, and most importantly, have fun. Some kids unfortunately are raised in challenging situations. This can result in children developing mental health disorders like depression, anxiety, and other behavioral difficulties.
This is where Community Family Guidance Center helps. CFGC is set up to support children who battle these mental health disorders, along with support for their families. They provide an array of services to help encourage positive social skills and can promote healthy family relationships.
There are multiple ways you can help them accomplish this too, from simply donating online or by joining them at one of their fundraising events like their annual golf classic.
South Asian Network

Since 1990, the South Asian Network has been building a strong community for people of South Asian origin to meet and raise awareness for social issues within their community. The organization's goal is to advance the health, well-being, and civil rights of South Asians who live in Southern California.
Within the South Asian Network, there are multiple programs, including the Community Health Action Initiative Unit and Civil Rights Unit, in place to help support one another. If you are interested in getting involved, they host various events where you can join them.
Other ways you can give back include volunteering to assist them on their mission or you can apply for their internship program.
Southeast Los Angeles County Workforce Development Board
As a job seeker, it is good to know you aren't alone on your journey to finding your next career. The SELACO Career Center helps by providing various workshops that can help you build your resume and even teach you how to go about your search, so you can find the perfect job.
They have professionals who can assess your skillset to find a career path that utilizes those skills, and can give you interviewing techniques, so you can confidently go in and impress your potential employer.
They also can help businesses find a trained workforce and fund training for existing employees. SELACO is here to assist you as you grow your business and take it to the next level!
Learn More About These Nonprofits near Cerritos
Think you can benefit from the resources and programs of these nonprofits? Contact them today, whether you are looking to get involved and give back to the community or you want to learn more about their services.