Honda Accord Maintenance Schedule

At Norm Reeves Honda Superstore Cerritos, we know how much you love your Accord. Whether you and your brand-new model are ready to make memories or you have traveled many miles in your Honda, one thing is certain. You'll want to keep it in tip-top condition, so you can hit the roads of Long Beach, Downey, and Los Angeles, California, well into the future.
How do you do this? You can achieve this with routine, preventative maintenance performed by certified and highly trained professionals. To ensure you don't miss a visit, we present you with this Honda Accord maintenance schedule. Follow it to a "T," and you can expect your beloved sedan to stay healthy and running smoothly for years to come.
---
Why Is Honda Accord Maintenance Important?

Like every vehicle, your Honda Accord needs some extra TLC from time to time. When you keep up with your maintenance schedule, you can rest easy, knowing that the most vital parts under the hood are working as they should and helping your Accord to perform its best.
What happens when you miss a maintenance appointment? Over time, the equipment that works so hard to make your Accord run won't perform as it should. This can lead to a poor performance, diminished fuel economy, and even system failures.
That's why it's crucial to know your Honda Accord maintenance schedule and make appointments when recommended. Luckily, the Accord makes it easy with its handy Maintenance Minder tool.
---
---
Honda Accord Maintenance Minder
Honda Maintenance Minder is a feature in your Accord that continually keeps an eye on your vehicle's performance and how you drive. Depending on where and how you drive and the condition of your model, it will let you know when it's time for your next maintenance appointment.
A Maintenance Minder code will appear on your dashboard to indicate what service your Accord requires. When you see any of the following codes, make sure to schedule an appointment with the professionals in our service center.
Main Item Codes:
A: Replace engine oil
B: Replace engine oil and oil filter and inspect the following:

Front and rear brakes
Tie-rod ends, steering gearbox, and gearbox boots
Suspension components
Driveshaft boots
Brake hoses and lines
All fluid levels (and the condition of fluids)
Exhaust system
Fuel lines and connections
---
Maintenance Subcodes
1: Rotate tires
2: Replace air cleaner element, replace dust and pollen filter, and inspect drive belt
3: Replace transmission fluid
4: Replace spark plugs and inspect valve clearance
5: Replace engine coolant
7: Replace brake fluid
---
General Accord Maintenance Schedule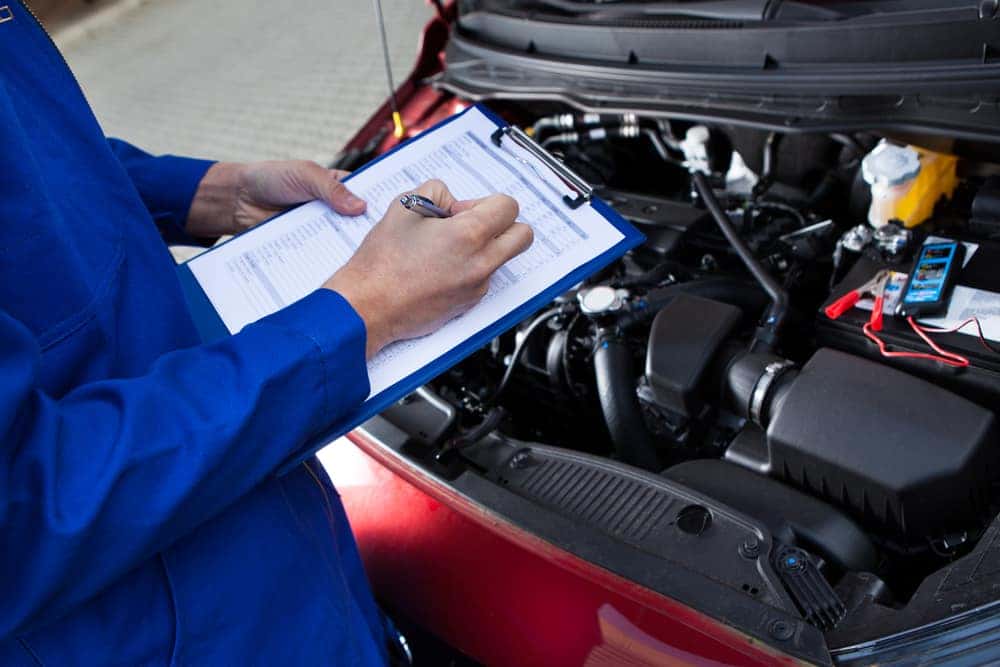 While Maintenance Minder codes tend to appear around every 6,000 miles, it's still important to know when your Honda Accord requires maintenance.
With this generalized maintenance schedule, you can plan for the future and keep your Honda Accord on the road where it belongs.
Every 5,000 to 7,500 Miles: At this visit, your Accord will receive fresh oil and a new oil filter. Other fluids, like your transmission, power steering, windshield wiper, and coolant will also be inspected. A quick check of your tires will be performed as well.
Every 15,000 to 30,000 Miles: Your model's air filter should be changed every 15,000 miles, while at the 20,000-mile milestone, you can expect a new fuel filter. Reach 30,000 miles? Then it's time to replace the power steering fluid. Your HVAC system, brake pads, and radiator hoses will be inspected too.
Every 35,000 to 50,000 Miles: At the 35,000-mile mark, it's smart to replace your battery. When you reach 40,000 miles, spark plugs and their wiring will be replaced, while the ignition system and suspension will be assessed. These checks are recommended again when you reach 45,000 to 50,000 miles.
Every 60,000 Miles: When you see 60,000 miles on your odometer, it's time to change your transmission fluid. A thorough inspection of your engine and other vital systems will also be performed during this visit.
---
Our Technicians Know Your Honda
It's important to note that not all Honda Accord models are going to need maintenance at the same intervals. Maintenance visits greatly depend on a variety of factors, including your driving habits, the condition of your model, and what equipment is used under the hood.
For example, those who drive in the city compared to dustier, rural areas may need maintenance less frequently. The certified service technicians in our service center truly know best. They will take a look at your Accord and assess what maintenance needs to be performed to ensure the health and safety of your sedan.
---
Receive Professional Honda Accord Maintenance Today!
Whether a Maintenance Minder code has popped up on your dashboard or it's simply time for an oil change, the Norm Reeves Honda Superstore Cerritos service team has your back. By following your Honda Accord maintenance schedule, you can safeguard your vehicle and take advantage of its lively performance for years.
Drivers in Long Beach, Downey, and Los Angeles, CA, can schedule an appointment today!