Honda Accord Maintenance Schedule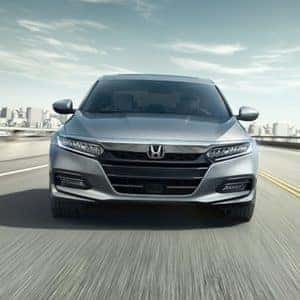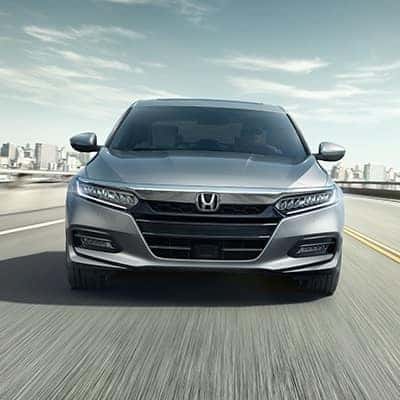 When you buy a new Honda Accord, you may treat it as if it were a human being, naming it and calling it your baby. But do you take care of it as well as you would a child? Sure, you wash it routinely and make sure its interior is clean, but maintaining its physical appearance won't help preserve its health. You need to follow the Honda Accord maintenance schedule to ensure that your car performs smoothly for as long as possible.
To help you do just that, Norm Reeves Honda Superstore Cerritos, near Long Beach, Downey, and Los Angeles, has created a guide that will talk about the basics of the Honda Accord maintenance schedule. It'll also go over the services that your car needs and when you should schedule these essential appointments at Norm Reeves Honda Superstore Cerritos.
About the Honda Accord Maintenance Schedule
Each Honda Accord has a recommended maintenance schedule. Think of this as a list of vaccinations and doctors appointments that you'd need to schedule for the child. It details each recommended service as well as when your car needs them.
The Honda Accord maintenance schedule should be followed exactly. Missing or delaying just one service could lead to critical damage. Plus doing so will help you save some cash by avoiding the costly repairs these issues.
Honda Accord Maintenance Schedule Details
Honda recommends a routine service appointment about every 5,000 miles. You should also schedule additional special services at other mile intervals as well. Below is a breakdown of all of the services your Accord needs and when they need to be performed:
Every 5,000 miles: Change oil and filter, rotate tires, inspect brakes, and top off fluid levels.
Every 30,000 miles: Replace spark plugs and air filter and inspect and adjust drive belts.
Every 45,000 miles: Replace coolant and brake fluid. Every 90,000 miles: Change transmission fluid.
It's important to note that each service appointment should involve an oil change to promote the longevity of your engine.
Honda Accord Maintenance Minder
Even though the Honda Accord maintenance schedule should be followed to a T, but some drivers still have a problem keeping up. So to make sure that your car gets proper care when it needs it, Honda has implemented the Maintenance Minder feature in the Accord to remind you when its time to schedule your next appointment.
This feature will monitor your oil levels and show its lifespan as a percentage. When it reaches levels of 15%, 10%, and 0%, lights and sounds will alert you to schedule your oil change. The system will also display the following main and subcodes to let you know that your car needs specific maintenance:
Main Codes
A: Oil and filter change
B: Oil and filter change, brake inspection, and fluid inspection and top off
Subcodes
1: Tire rotation
2: Cabin air filter replacement and drive belt check
3: Transmission fluid replacement
4: Spark plug replacement and water pump and valve clearance inspection
5: Engine coolant change
6: Differential fluid change
Your new Honda Accord is your baby, so treat it like it is. Follow the recommended Honda Accord maintenance schedule and get to know the Maintenance Minder feature to ensure that it maintains its new and smooth performance.
This guide to the Honda Accord maintenance schedule was brought to you by Norm Reeves Honda Superstore Cerritos. If you're interested in learning more about your vehicles essential services or need to schedule your routine appointment, call (888) 849-4466 or visit our service department at 18500 Studebaker Road in Cerritos today!