California Gas Prices

Several months have passed since California gas prices climbed just over $4.00 before settling between $3.00 and $4.00 consistently over the summer season. An involved conversation surrounds exactly why Californians are experiencing record-setting gas prices—which currently rest at the highest level since 2014. Considering that prices have been shifting for the better part of five months, there are a number of reasons Californians around Cerritos, Buena Park, and Long Beach can look to for the increased gas prices.
Read below to learn how gasoline transport infrastructure, refinery problems, and new statewide legislation are affecting gas prices in California.
Refinery Issues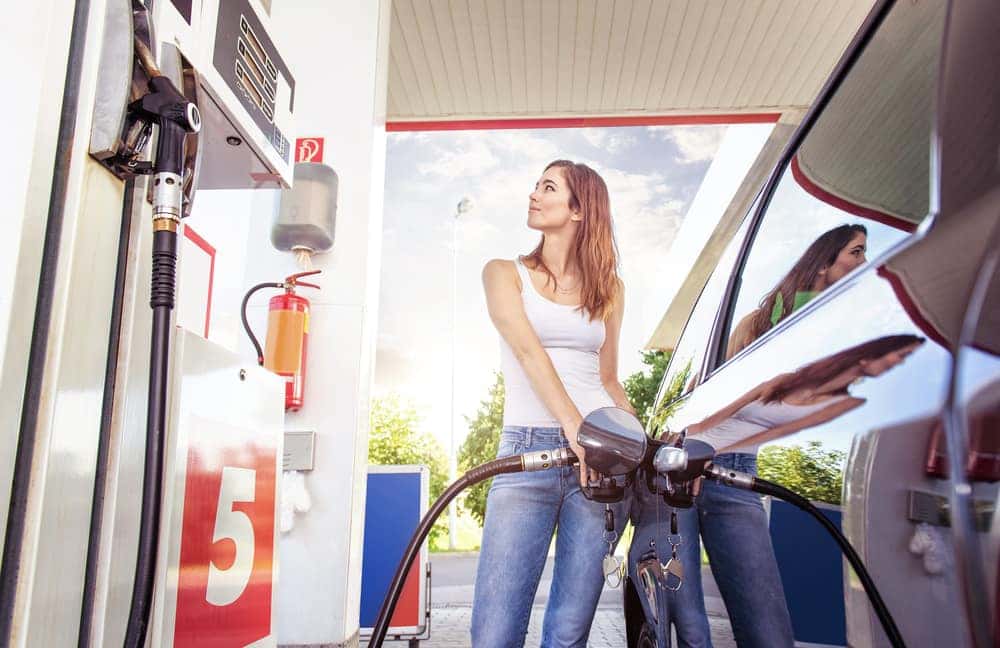 Dependent almost exclusively on in-state gas plants, California is struggling this summer with six of 12 refineries closing due to unexpected operational problems, says the AAA. Other plants have already decreased production for planned maintenance. What does that mean for California drivers? Well, according to the Automobile Club of Southern California, the state doesn't have the necessary pipelines to transport cheap gas from other states.
To make up for the disparity between supply and demand, California relies on costly inter-state shipping. That cost unfortunately trickles down to the consumer through the distribution chain, accounting for one reason gas prices continue to rise. For example, the price of gas increased an average of 40 cents from the beginning to the end of April 2019.
Policy & Taxes
California has a history of high taxes on commodities. In July, state legislators passed an additional tax at 5.6 cents per gallon of gas prior to Independence Day. That means that the statewide tax has risen to 47.3 cents per gallon. According to a spokeswoman for the Auto Club of Southern California, it will cost around 78 cents more to fill the average 14-gallon gas tank.
To improve roadways and expand mass transit, legislation was introduced in 2017 to raise $5.2 billion through taxes on California gasoline sales. Beginning in July 2020, the gas tax will automatically increase annually based on a Consumer Price Index adjustment. What this signifies for Californians is that it might be time to find alternative transportation or limit the amount of time spent driving.
Norm Reeves Hybrid Inventory
One way to navigate these elevated gas prices is to consider going hybrid. Luckily, Norm Reeves Honda Superstore Cerritos carries a variety of hybrid Honda models to suit your driving lifestyle. There are plenty of benefits to owning a hybrid, including eco-friendly state incentives and much better gas mileage, which amounts to less time and money spent at the fuel pump. Some areas of California even allow free parking for hybrid and electric vehicles.
Among the models we carry, the Honda Insight is by far one of the most efficient. Offering an EPA-estimated fuel economy of 55 city/49 highway/52 combined MPG1 for LX and EX trims, the 2020 Insight is prepared to take you to and from your weekend vacation—twice on a single fill-up. You can also opt for the hybrid version of the beloved Honda Accord to get even more out of this classic sedan.
If you're looking to make the switch from solely gas-powered to a hybrid near Cerritos, Buena Park, and Long Beach, we welcome you to contact our dealership to schedule a test drive today.
1 55 city/49 highway/52 combined mpg rating for LX and EX trims. 51 city/45 highway/48 combined mpg rating for the Touring trim. Based on 2020 EPA mileage ratings. Use for comparison purposes only. Your mileage will vary depending on driving conditions, how you drive and maintain your vehicle, battery-pack age/condition and other factors.