Enjoy Craft Cocktails in Long Beach CA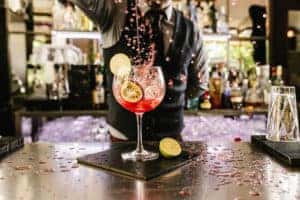 Cocktails have been around for the last two centuries. What started out as a simple name for a drink composed of a spirit, sugar, water, and bitters, soon evolved into a vast assortment of flavors and ingredients. Cocktail culture has been on the rise in recent years, and craft cocktails are sought out not only for their remarkable flavors, but the dedication that goes into ensuring that every ingredient perfectly blends together to craft an amazing drink.
If you're in the Long Beach area looking to partake in some distilled spirts and unique flavors, you may want to check out The Exhibition Room.
About the Exhibition Room
Stepping into the Exhibition Room is like taking a trip into a time machine back to the roaring 20s, where cocktails were inventive, taboo, and illegal. But today, you're not breaking any laws. This amazing cocktail lounge and modern speakeasy offers its patrons a plethora of amazing beverages amidst a stylish ambiance. There's a vast selection of spirits lining the bar along with cozy seating and some silent movies playing to remind you of the times.
But if you're looking to be the bee's knees and pop in for some sips, you'll need to make a reservation and dress appropriately. This exclusivity and dress code ensures that you're getting the best service and an amazing experience while enjoying some classic and new craft cocktails.
What's Shaking and Stirring at the Exhibition Room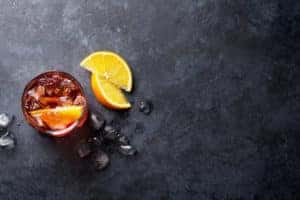 This hip lounge offers plenty of entertainment, with DJs and live music, but the reason to come is for the crafty concoctions that are being made behind the bar. Whether you're a fan of whiskey, bourbon, vodka, or gin, there's plenty to sip on while you're here.
There's always the classics like the Old Fashioned, Mint Julep, Sazerac, Martinis, Gimlets, and more. However, the inventive mixologists are coming up with new cocktails all the time. Utilizing classic techniques, fresh ingredients, and the right amount of mixing, they'll serve up something to please any palette or preference.
Are you eager to head out and sample some amazing spirits on the rocks or neat? Make your reservation and plan ahead with your visit at the Exhibition Room. Follow them on Facebook or Instagram, or watch their "Lesson-in-Spirts" series on YouTube!