Used Cars near Signal Hill, CA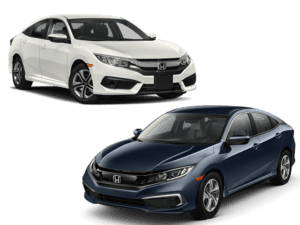 Aptly named for the steep hills that the Tongva Indians once used to light signal fires, Signal Hill, CA, is known today for its many excellent parks and rich history.
Not only is the city deeply rooted in Native American culture, it was also at one time a part of one of the most productive oil fields in the entire world.
Today, the town has grown to include a population of 11,016 residents. It's not a large city by any stretch of the imagination, which makes the number of famous parks it contains all the more remarkable. Its biggest and most popular, Signal Hill Park, spans 10 whole acres!
In addition to its great parks and intriguing history, the city is now home to some excellent small businesses and restaurants. Foodies will enjoy local staples like the Golden Eagle Restaurant (home of some of the best omelets around) and Delius Restaurant.
View Used Inventory Contact Us
Our Used Car Dealer near Signal Hill, CA
When you live in such a tightly knit area, you don't have to look hard to find a used car dealer near Signal Hill, CA. But when you want the best, you'll have to give Norm Reeves Honda Superstore Cerritos a shot.
Beyond all else, were members of the community just like you, and our only goal is to provide our neighbors with the best automotive experience possible. Heres a taste of everything we have to offer.
An Expansive Inventory
Used, certified pre-owned, and new: At our dealership, we have a little bit of everything. Not only that, but we have some excellent deals, too. Check out our inventory online today to view vehicle specifications, photos, and price quotes. We even have a selection of new cars under $20,000!
It's important that when you make your investment with us that it'll be protected. That's why we offer the Price Protection Guarantee, which states that if you find the same model for less in a given number of days, well either buy back your car or pay the difference.
Unbeatable Customer Service
From the moment you walk through our doors, we want you to feel that your voice matters. One of our sales representatives will be around to assist you right away. These experts know everything about Honda cars and are glad to answer any questions you might have.
Our finance team is just as skilled when it comes to getting you approved for your loan. They work with some of the best lenders in the country to ensure that you get a great deal.
Lastly, when your car is in need of service, don't hesitate to bring it to our technicians. They have the tools and the know-how to properly diagnose your car and have it back in excellent shape in no time at all.
Ready to Find a Used Car Today?
At Norm Reeves Honda Superstore Cerritos, one thing we can promise you is that there are few used car dealers near Signal Hill, CA, that can match our commitment to customer service.
If you'd like to find your next car today, why not stop in and see us? Our dealership is conveniently located at 18500 Studebaker Road in Cerritos. We hope to see you soon!