A Used Car Dealer Near Downey, CA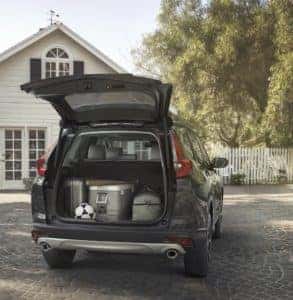 View Used Inventory Contact UsHonda Dealer
With so much happening in Downey, CA, owning a car is not a luxury; its a necessity. Not only is this city close neighbor to busy Los Angeles the birthplace of the Apollo Space Program, it's also home to some amazing parks and restaurants.
Whether you're a fan of McDonald's or not, there is no denying that its one of the most iconic fast food restaurants in the country. And the nations oldest McDonalds is right here in Downey. Coincidentally, the town is also the birthplace of Taco Bell, making it a fast food forerunner.
Of course, you're probably interested in more than just food. Fortunately, Downey has some truly beautiful parks, Apollo and Wilderness being two community favorites. Stop by for a picnic and a breath of fresh air today!
Our team at Norm Reeves Honda Superstore Cerritos is proud to be a used car dealer near Downey, CA, that you can rely on. Were more than happy to supply you with an excellent used car to help you get to and from all the sites and attractions around town.
The Best Used Cars near Downey, CA
Driving in Downey isn't particularly demanding. There aren't any steep hills or winding mountain roads, and you don't have to worry too much about sand, but you still want to know that your vehicle will last.
Most of our Downey customers are simply looking for a car that runs well, has air conditioning, and won't break down during rush hour traffic on Lakewood Boulevard (although, you'd at least be near the Stonewood Shopping Center).
Our collection of used cars, SUVs, vans, and more provides drivers like you with affordable options when it comes to finding a new vehicle. Plus, our friendly team of automotive professionals makes it easy to find the model that's right for you and to explore all your options.
Customer Service You Can Count On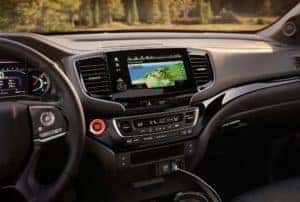 Almost from the moment, you step on our lot, you'll have a friendly sales representative ready to help you. These folks are experts in all things automotive, and they'd be more than happy to break down all the best specs and features of your favorite model.
They can also take you out for a test drive if you're really looking to get a feel for a particular car. Just let them know you're interested, and they'll make sure that you get behind the wheel. This is the best way to tell if the car is right for you.
Getting Approved Doesn't Have to Be Stressful
No matter how exciting the prospect of your next car may be, financing can still be a bit of a drag, especially if you don't have a knowledgeable team of professionals on your side. However, this won't be the case at our dealership.
Only the best financiers make it onto our team. These professionals are well-versed in all things finance, including credit trouble. So, even if you've struggled with making payments in the past, you can expect them to find a solution for you.
Outstanding Vehicle Service
Lastly, if you're coming in for vehicle service, you can rest easy knowing that your car is in the hands of true professionals. The technicians here at our dealership have all been heavily trained and are equipped with only the latest and greatest tools and parts.
Routine maintenance will be essential in keeping your used car in great shape. So, when the time comes for an oil change, tire rotation, or even something much bigger, don't hesitate to call on them. Make your appointment online or over the phone today.
Answers to Your Used Car Questions
Q: Does buying a used car mean Ill be sacrificing quality?
A: Not at all. In fact, our collection of Honda certified pre-owned vehicles undergoes a 182-point inspection to ensure their overall quality. Anything that doesn't match our high expectations is then either repaired or replaced completely. By the time the car reaches you, it should drive like new again.
Q: What if I can't find the type of vehicle I want?
A: We have one of the largest inventories in the state, with literally hundreds of used and certified pre-owned cars for sale. You'd be hard-pressed not to find what you're looking for. But if we don't have it, let us know, and well see if we can get it just for you.
Q: What if I have a problem with my used car after I buy it?
A: At Norm Reeves Honda Superstore Cerritos, we want to make sure that you're completely satisfied with your vehicle. That's why we offer our 5-5-5 Used Car Protection Plan. If you find the same model for less at another dealer within five days or 500 miles, well either pay the difference or buy back the car entirely.
In addition to this, every Honda certified pre-owned vehicle comes with a limited warranty. When you pair this coverage with our protection plan, you should have plenty of reassurances.
Your Used Car Dealer near Downey
Ready to find a pre-owned vehicle that meets your needs? Contact us today at Norm Reeves Honda Superstore Cerritos to get started. Our team of automotive professionals will be happy to help you learn more about the used vehicles you're interested in.
Of course, we're always glad to meet more of our Downey area neighbors. Stop into our used car dealer near Downey, CA, today for an all-around outstanding automotive experience!