Cerritos Community Events
July 4th BBQ
When: July 4th 11AM – 3PM
KLOS Radio Van Hit
When: July 7th 1PM – 3PM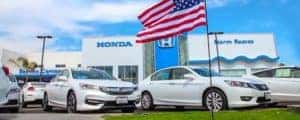 Cerritos is a place with some excellent things to do no matter what time of the year you are there. During the spring months, residents can enjoy beautiful weather and celebrate some of the most traditional holidays that fall in this period of the year. Some of the best activities to do in the Cerritos community include:
The Cerritos Center for the Performing Arts: At this popular destination for music and performing arts, Cerritos locals can take in some of the best shows available. Acts coming up this season include Grammy-winning musicians, tribute shows to famous musicians, and celebrations of past cultural eras.
The Iron-Wood Nine Golf Course: This exciting golf course includes a challenging par 3 course, a driving range, and a caf and pro shop. Discounts are available for Cerritos residents. Between April and October the range will be open from 6AM until 8:30 PM.
The Cerritos Sculpture Garden: Open since 2006, the sculpture garden in Cerritos is the perfect place to take a leisurely stroll during a beautiful spring day. Some of the most prominent sculptures include the Cerritos Air Disaster Memorial which commemorates the airplane crash that occurred in 1986 over the city of Cerritos, as well as the Statue of Freedom, a 7-foot sculpture that recreates the original 19-foot statue in Washington, D.C.
No matter what type of person you are or how long you have lived in Cerritos, the community has a great deal to offer residents. The upcoming spring and summer seasons are some of the most enjoyable in Cerritos due to the weather. If you need a good quality ride to help you get around the area, be sure that you take a trip to Norm Reeves Honda Superstore Cerritos to get yourself into an excellent sedan, SUV or coupe that will serve you well in Cerritos.