Is Trading In a Car Worth It?

It's an exciting time when you're in the market for the next car that's going to take on the roads of Cerritos, Buena Park, and Long Beach, CA. Of course, there are a lot of factors at play with which car is right for you; however, you'll also need to consider your options with your current vehicle and what to do with it. Is trading in a car worth it?
At Norm Reeves Honda Superstore Cerritos, we're here to help you figure out your options with your current vehicle and how you can use it toward your next car.
Selling Your Car
---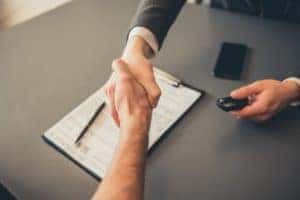 Since you're the owner of the car, you have a few options to consider. But if you don't pass it along to a family member, or give it to your young one when they reach driving age, you have the option to sell it and use the profits toward your next car purchase.
If you plan to sell it yourself, you're taking on a lot of responsibility with getting the accurate price of your vehicle and ensuring that you're posting online and in print ads to attract interested buyers. You may have to negotiate with your offers, but you may have to settle for the best offer that's lower than your asking price.
Once the deal has been made, you'll need to make the transaction official by handling the paperwork, issuing a receipt, and even getting the title of the vehicle transferred to the new owner.
Trading Your Car
---
If you decide to trade in your car, it saves you from a lot of the responsibilities of selling it. You're only dealing with the dealership, so you don't have to be concerned about advertising or negotiating with multiple interested drivers.
The process begins by using our Value Your Trade tool. This tool asks for your vehicle's make, model, mileage, age, condition, and even VIN. It'll then calculate these factors and present you with an estimate of your vehicle's trade-in value.
Should I Trade My Vehicle In?
---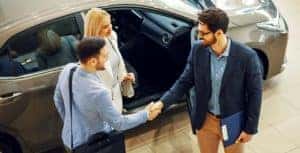 There are plenty of benefits to trading in your vehicle. When you arrive, let your sales associate know that you want to trade your vehicle, so they can start the inspection and appraisal process to confirm your vehicle's value.
Once you have that value, you'll know what you can use for the down payment. This can help you save from paying out of pocket. Even if the value of your trade exceeds the expected down payment, you can use it to your advantage! You can put it all down to lower your monthly payments; use the excess value to purchase an extended warranty or even opt for an available package; or you can simply pocket the remaining value!
Trade Your Car In Today
---
Now that you've learned more about the process, you're ready to decide if a trade-in is worth it to you! If you're ready to begin, you can start by browsing the selection, valuing your trade, and
scheduling your test drive
with us at Norm Reeves Honda Superstore Cerritos! We'll help you find your next car to take on the roads around Cerritos, Buena Park, and Long Beach, California!
---