Honda Odyssey Maintenance Schedule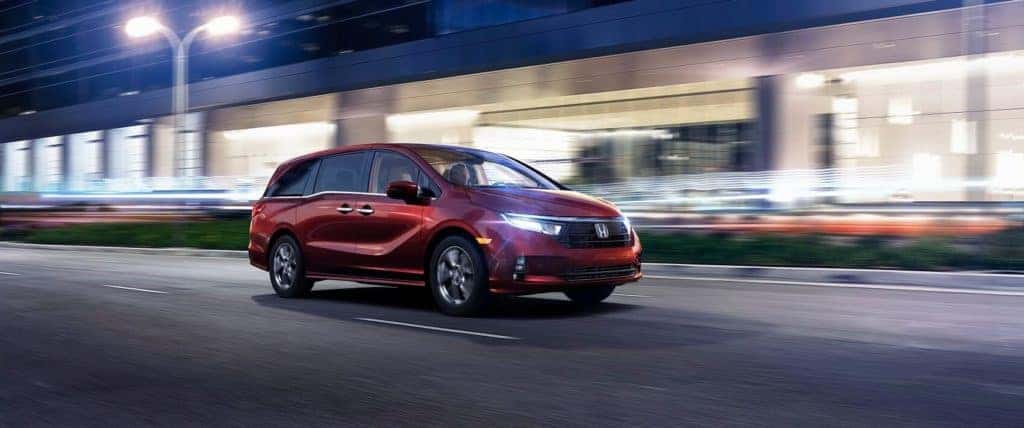 Keeping up-to-date with routine maintenance is an easy way to make sure that your vehicle runs properly. In this Honda Odyssey maintenance schedule, we'll help drivers like you from across the Cerritos, Long Beach, and Anaheim, CA, areas learn more about the service intervals for your vehicle.
If you have any questions about the information covered in this schedule or about routine maintenance in general, contact us at Norm Reeves Honda Superstore Cerritos.
---
7,500 Miles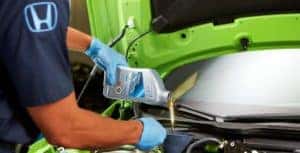 Healthy motor oil is a necessity for any engine to run at top performance. Your Honda Odyssey should only need an oil change every 7,500 miles or so. At this appointment, you can also ask the service technician if your tires should be rotated.
15,000 Miles
Every 15,000 miles or so, you'll need to schedule a service appointment to have some routine maintenance on your Honda Odyssey. Now is also a good time to have a certified Honda technician look at the brakes, tie rod ends, suspension, cooling system, and other important components to ensure that everything is in good working order.
---
30,000 Miles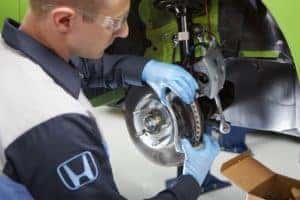 When your Odyssey hits the 30,000-mile interval, you'll need to get all the maintenance included in the 15,000-mile interval in addition to replacing the air cleaner element. This part keeps the air inside the van clean and removes certain allergenic materials such as dust.
Service technicians may also inspect the brake pads and other parts of the brake system at this mark. Pads may be worn, depending on your driving habits.
60,000 Miles
Once your vehicle reaches 60,000 miles, you'll need to have all the usual routine maintenance performed on your Odyssey. At this point, the drive belts may also need to be adjusted.
We also advise that transmission fluid be changed at the 60,000-mile mark!
---
Wait, Where's My Service Interval?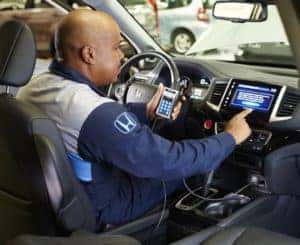 Routine maintenance is determined by various factors, including your vehicle's make, model, year, and engine equipment. The intervals listed above are general service suggestions for the Honda Odyssey. For more specific service information or a detailed maintenance schedule for your specific model, you'll need to contact your local Honda service center. (Note that Honda models released after 2006 are equipped with the Honda Maintenance Minder system.)
A Quick Note About Honda Maintenance Minder
If you drive a Honda model year 2006 or newer, routine maintenance has gotten a lot easier, thanks to the Honda Maintenance Minder system. Instead of the driver keeping track of mileage intervals and timespans, the Maintenance Minder automatically monitors your vehicle's various systems. It will then notify you when service is needed via an indicator light on the multi-informational display.
For more information on routine service, download our free eBook The Drivers Guide to Automotive Maintenance. You'll find tons of useful information that can help you take better care of your vehicle.
When you need to schedule a service appointment, contact us at Norm Reeves Honda Superstore Cerritos. We proudly serve the communities of Cerritos, Long Beach, and Anaheim, California.
---