Honda Leasing in Cerritos CA

When it's time to figure out the right set of wheels that's going to get you around the streets of Cerritos, you've got a lot to consider. Of course, if it's not the right time to buy, you can always take advantage of Honda leasing in Cerritos. At Norm Reeves Honda Superstore Cerritos, we're happy to assist drivers with learning more about their options when it comes to a Honda lease.
Keep reading to get a better sense of the leasing process at our Honda dealership!
Browsing Your Options
You've got a lot to consider when you're checking out the selection of Honda lease models in our inventory. Whether you're in the market for a compact sedan like the Honda Civic, an adventurous crossover like the CR-V, or even a spacious and rugged SUV like the Honda Passport—there's a lot to consider when it comes to leasing a Honda.
You can even utilize our Honda research library to get a better sense of your top models. These guides explore what each model offers so you have a firm understanding and you'll know what to expect when you're behind the wheel!
Leasing vs Buying a Honda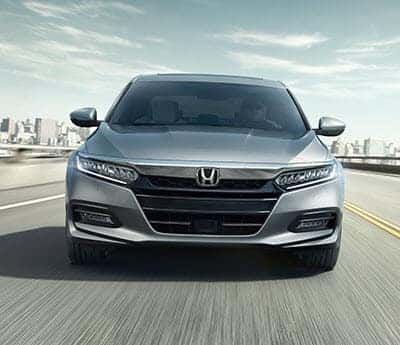 When it comes to leasing vs. buying, there's a lot to take in and consider. Leasing is a great option for drivers who simply need a car but don't want to commit to a full vehicle purchase. You'll get the vehicle for a few years, which is kind of like a long-term rental. You have the potential to see lower monthly payments as well as some helpful warranties to use for service during the early stages of your lease.
When you buy a vehicle, it's yours to do with as you please. This means you can embark on any adventure, add any accessories or new paint, and eventually sell the vehicle when you're ready to move on to your next ride. You can even trade it in to use as the down payment on the next car you plan to buy.
The End of Your Honda Lease

When you lease a Honda, you'll be ready to have a vehicle for a few years that you can rely on to help you get around. But when your Honda lease term ends, you'll want to carefully consider the next steps. When you bring your Honda back in to return, you'll have the option to walk away or to simply purchase the Honda model out of the lease agreement. Of course, you could also lease a newer Honda model so you can enjoy the latest vehicle style and technology on the road.
Leasing or Buying a Honda
If you're in need of a new Honda, you're now more familiar with your options toward getting on the road. But when you're ready, you can come see us at Norm Reeves Honda Superstore Cerritos to get started on browsing your options. Our associates can assist you with determining your buying vs. leasing options so you can get out on the road in the Honda you want.
Schedule your test drive with us at Norm Reeves Honda Superstore Cerritos so you can find the Honda you want to buy or lease!