Honda Dealer near Whittier, CA

Pio Pico State Park in Whittier, CA, is a good stop-off point for visitors and locals alike. It was once part of the estate of an early Mexican governor for whom the park is named. The park is also part of the original Pico estate and the location of the original family abode, dating back to the mid-1800s, before California was even a state.
Rose Hills Memorial Park along Workman Mill Road is a slightly different kind of park, serving as the final resting place for many famous Californians. With 1,400 pristine acres, it's the largest cemetery in the US, and many of Richard Nixon's family members chose to be buried here near the president's birthplace. President Nixon, however, rests in nearby Yorba Linda. The huge 12,000-square-foot mausoleum at Rose Hills contains the largest Quimby pipe organ in the area.
For more history, Whittier residents can enjoy the Whittier Museum, which has accumulated interesting tidbits of information and other significant artifacts relating to Whittier's first 100 years. The museum is also rumored to be haunted by ghosts, making it a favorite destination for those interested in the paranormal.
To help drivers explore everything the city has to offer, Norm Reeves Honda Superstore in Cerritos is proud to be a trusted Honda dealer near Whittier, CA.
About Our Honda Dealership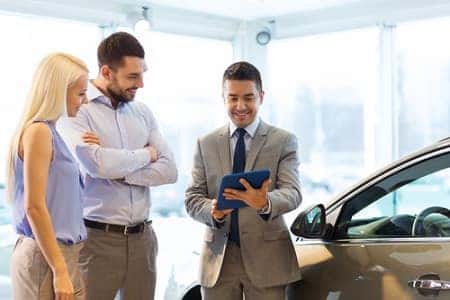 As a Honda dealer near Whittier, Norm Reeves Honda Superstore in Cerritos has become the dealership of choice for many residents in the area. Our Honda dealership has also become a magnet for car enthusiasts searching for the best service, price, and inventory of Honda vehicles. Our team of friendly sales representatives can help you find the right Honda for you and your family.
Thanks to the experience of our finance team, we can help you drive home in a new Honda today with an auto financing plan that makes sense for you. And whenever your new car needs service, you can be confident that our team of certified technicians will get the job done right. From pricing to service and selection, we do everything we can to offer our customers nothing but the best car buying experience.
One of the most popular models we carry is the Honda Civic. Known for its affordability and exceptional standard features, this sedan is a terrific option for your next vehicle.
Buying a Honda from Start to Finish
Buying a new car is an exciting experience, especially when that new set of wheels is a Honda. At Norm Reeves Honda Superstore in Cerritos, we're here to help you every step of the way and it all starts right now!
Since you're already on our website, why not mosey on over to our inventory page and search our entire selection of Honda models? You don't even have to leave your sofa to do it. Each model is listed with features and specifications so you can learn more about them. Then, if you find a Honda that you're interested in, you can schedule a test drive easily online. Just fill out quick and easy form to schedule your personal appointment.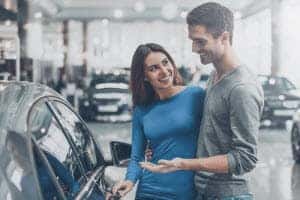 When you arrive at our showroom, we'll have the Honda models you requested ready for you to review. We'll gladly walk through each model with you, showcasing all the vehicles' features and options. That way, you can be sure if that Honda is right for you.
Once you find the perfect match, sit down with our finance department to explore your vehicle financing options. We have tons of experience working with all types of credit situations. So no matter what your credit history shows, you can be sure that we'll do everything in our power to get you the credit you deserve.
We work with many local lenders and banks in the area. Our professional relationships with these institutions helps us get you the best financing terms possible.
While we're working hard to help you find affordable vehicle financing, we'll also be there to make sure that you get the most value for your trade-in. This way, you can put it toward the purchase of your new Honda and potentially lower your monthly payments.
At Norm Reeves Honda Superstore in Cerritos, we're committed to making it easier for drivers like you to get behind the wheel of a great new Honda.
Find a Great New Honda near Whittier Today
To get started finding the Honda model you want, contact us at Norm Reeves Honda Superstore in Cerritos. We'll help you learn all about the latest lineup of Honda models and let you take each one for a personal test drive.
To get to our dealership, follow these easy directions from Whittier, CA:
Head southeast on Whittier Boulevard toward Paramount Boulevard.
Turn right to merge onto I-605 South.
Take the South Street exit.
Turn right onto South Street.
Take the first right onto Studebaker Road and Norm Reeves Honda Superstore in Cerritos will be on the right at 18900 Studebaker Road.