Honda Dealer near Long Beach, CA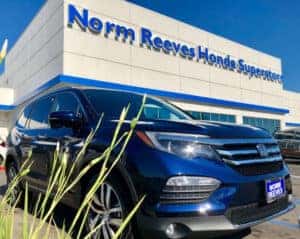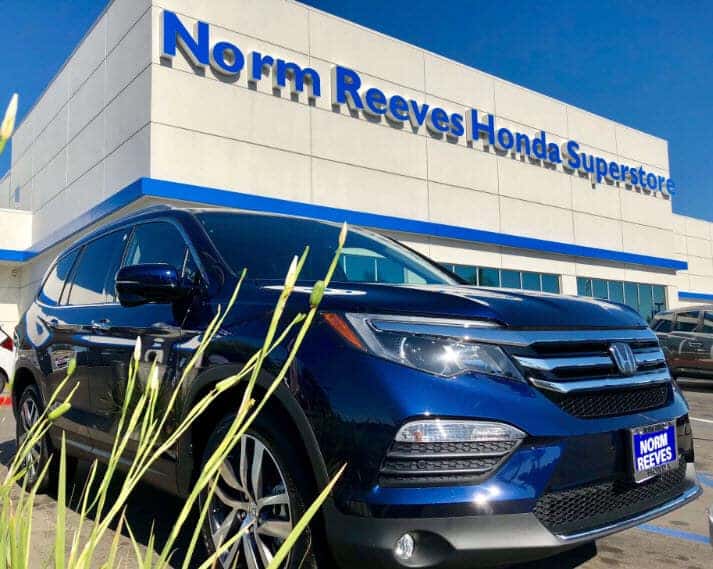 Long Beach, CA, drivers know that if you're looking for a reliable Honda dealer in the Long Beach area, you don't have to go far, which is great considering all of the things the community has to offer. From art to music, theaters to a variety of cultural events, Long Beach is a terrific place to live.
The University Art Museum is a popular spot for residents to gather and has even earned some of the national spotlight thanks to its high-quality programs. For music, the school of music at California State University, Long Beach holds many concerts throughout the year as well as the Long Beach Convention and Entertainment Center.
There are many theaters in Long Beach, CA, including the Long Beach Playhouse and the International City Theatre. Both put on a variety of shows for residents to enjoy year round.
With so much to see and do in Long Beach, you need a vehicle that you can rely on. Lucky for you, Norm Reeves Honda Superstore Cerritos is only a short drive away!
About Your Local Honda Dealer near LB
Norm Reeves Honda Superstore Cerritos isn't just your average dealership. What makes us one of a kind?
Experience: Norm Reeves Honda Superstore Cerritos is a family-owned business that first opened its showroom doors back in 1963. That's over 50 years spent in the car biz. Each year we work to uphold and continue to strengthen the legacy that we've created for our customers as a dealership dedicated to their needs and a long-time Long Beach community supporter.
You Come First: All of the initiatives we provide have a purpose in the context of adding value to your dealership experience. In the end, it's you who is in the driver's seat, and we want you to feel good about your investment. From our extensive inventory to our Price Protection Guarantee, all we do comes down to serving you and your needs.
Proven Success: Through our time spent in the industry and experience gained, we've effectively built programs that bring you unbeatable value and united countless customers with the car, truck, or SUV that was the perfect match again and again, and others have taken notice. We're proud to call ourselves the #1 Volume Honda Dealer in the entire nation!*
Comprehensive New Car Inventory
When you come to the Norm Reeves Honda Superstore Cerritos, you'll be able to browse through our large inventory of new and certified pre-owned Honda models. We're talking over 1,000 Honda models on one lot!
Whether you're interested in a new Honda Odyssey for the family or a sporty Honda Accord Coupe for cruising around town, you'll be able to find it at our dealership in the trim style, color, and accessory package you're looking for. Now that's bui
Your Used Car Dealer Near Long Beach
We get it – new, shiny models hot off the press from Honda, what's not to love? But set our pre-owned or certified pre-owned Honda models side by side with our newest rides and you might be doing double takes. At Norm Reeves Honda Superstore Cerritos, we take pride in being able to provide you with cars that bring bigtime value, from the ones that are brand new to the ones that are gently used.
Trust us as your used car dealer near Long Beach for superb price matching, CARFAX vehicle history reports with every vehicle, and our 5-5-5 Used Car Protection Plan. We give you 5 days to change your mind post-purchase and a leading 5-month/5,000-mile warranty.
Expert Honda Assistance
To make the vehicle selection process as easy as possible you'll be paired with one of our knowledgeable sales representatives so you can learn more about the vehicles we carry and your options. We'll guide you through our entire inventory and inform you about possible upgrades, packages, and other exciting options.
Need to do a little brainstorming for your new or used car search? With Norm Reeves Honda Superstore Cerritos 15-minute purchase option guarantee, well find you up to 32 different purchase options within 15 minutes of your test drive.
Quality Honda Financing
Once you find the right new, used, or certified pre-owned Honda, our expert finance department can help you to secure an affordable financing plan, so you can get behind the wheel of your new Honda today and feel confident about your loan or lease for many more tomorrows.
Our savvy financing managers will even make sure that you get the most value for your trade-in vehicle.
Service That's Always One Step Ahead
Norm Reeves Honda Superstore Cerritos also helps existing Honda owners maintain their vehicles performance in our dedicated on-site service center. Our trusted Honda-certified and factory-trained professionals are here, ready to help you get your baby back up to speed so you can continue your travels around Long Beach safely.
We do everything that we can to make service a cinch for our local Honda drivers, from signing up for a service appointment online to offering you overnight service for your vehicle so you don't have to take on your busy day without transportation.
Find Your Dream Honda Today
Our Honda dealership in Cerritos is conveniently located at 18500 Studebaker Road. And getting here from Long Beach, CA is easy. Just head north on the Long Beach Freeway and take the CA 91 East exit (exit 8A).
From there, follow CA 91 East, Artesia Freeway, to the San Gabriel River Freeway. Take the south exit and continue to exit 5B toward South Street. Turn right and then right again onto Studebaker Road. Our dealership will be on the right side.
Of course, you can always find detailed directions for your specific location on our Directions page or by contacting us directly. At the Norm Reeves Honda Superstore Cerritos, we're proud to be your trusted Honda dealer near Long Beach, CA.