Honda Dealer near Lakewood CA

Lakewood CA is a picturesque community in Los Angeles County that got its start after World War II. It used to be a stretch of lima bean fields, but with suburban expansion in post-war America, the area was ideal for growing a community.
Since then, Lakewood has become a sprawling city, complete with scenic parks, notable shopping districts, and ideal neighborhoods that make it one of the top places to start a family in the county. As a Honda dealer near Lakewood, we at Norm Reeves Honda Superstore Cerritos are proud to serve the community.
If you're in the market for a new vehicle, why not head to your local Honda dealer?
Browsing the Selection at Our Lakewood Honda Dealership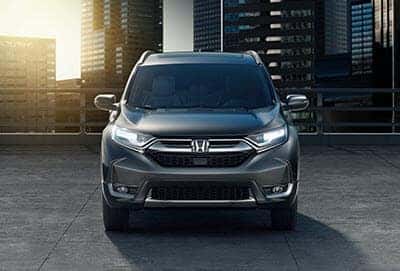 When you're seeking out your next car, having a Honda dealer near Lakewood adds a lot of convenience to the experience. You can easily head over to our dealership for an up-close look at the new Honda Accord, the sleek and compact Honda Civic, or the thrill-seeking Honda CR-V—among many other models to choose from.
But while we're close by, you can easily browse the selection from home by checking out our digital showroom and online inventory. You'll be able to plan ahead with your visit so when you arrive you'll know exactly what you're looking for!
FREE Honda Resources & Guides
Choosing the right car can be tough. That's why we have helpful resources that you can use to learn more about your options. If you're interested in learning more about the new Honda Accord, our Honda reviews are a great place to get started. These guides delve in to show you what the vehicle offers in terms of power, space, style, features, and safety—so you'll have a full sense of what the vehicle includes.
Are you interested in the Honda Civic but you're torn between similar compact sedans? Our Honda comparisons can help you learn all about what the models on your list offer so you can see how they differ and which one offers you more!
Taking a Spin at Our Honda Dealership near Lakewood CA

One of the major benefits of having a Honda dealer near Lakewood is that you can easily head over to catch a stronger glimpse of the model you're considering. Of course, you'll also have the opportunity to experience the vehicle in its natural setting: the road.
Taking the test drive is one of the best ways to see if a vehicle is right for you. You'll be able to sense its performance and handling while getting an in-depth look at its features and style. By the time you pull back into our dealership in the Honda CR-V, you'll know if it's the perfect choice for you!
If you're ready to start your journey to your next car, our team at Norm Reeves Honda Superstore Cerritos is here and ready to help you review your options! Drop by to take a look around or schedule your test drive today!