Honda Dealer in Cerritos, CA

Though it was once called "Dairy Valley" for the number of area dairy farms, Cerritos has really blossomed since its founding. Today it can be considered a full-blown city, one that our Honda dealer in Cerritos, CA—Norm Reeves Honda Superstore Cerritos—really has a love for.
People from surrounding cities often flock to the Los Cerritos Center, a huge shopping mall that has been an integral part of the city's financial structure for over four decades. It houses a number of modern stores that continue to bring more people to Cerritos every year, putting the city squarely on the map.
Residents tend to keep things low-key, however. With families to raise, they spend a lot of time enjoying the local parks system, the crown jewel of which may just be Heritage Park.
If you want to get around this city and beyond, it's important that you own a quality vehicle. Luckily, there's a trusted Honda dealership right here in the city of Cerritos, CA, waiting to serve you!
About Our Cerritos CA Honda Dealership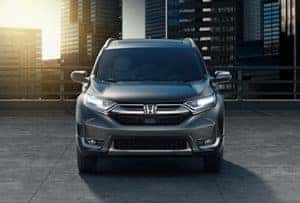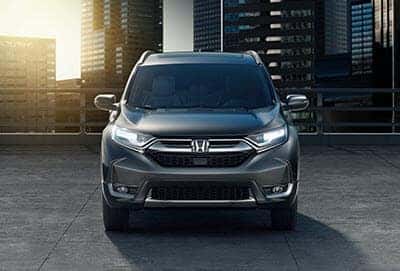 At our Cerritos, CA Honda dealership, we have a wide selection of quality vehicles for you to choose from. If you're interested in driving away in a brand-new car, perhaps the Honda Fit will match your needs.
For those of you who enjoy extra features, you'll love what the Fit offers. You'll find an available leather steering wheel, keyless entry, power door locks, cruise control, and more.
Or, perhaps you're looking for a pre-owned vehicle like a certified pre-owned Honda Civic. This sleek little sedan is well-known for offering exceptional efficiency, all with a sense of style and added comfort.
From small cars to big cars, we have a little bit of everything at our Honda dealer here in Cerritos, CA. You can view our entire selection of new, used, and certified pre-owned cars on our website today.
Transparency is the Key
One of the reasons why we post our inventory online is that we want you to be in control of the car buying experience. We may be here to guide or assist you, but at the end of the day, this is your experience. You ought to have things your way.
This may be why we've become one of the most trusted Honda dealerships in all of Cerritos. We offer so many different tools and resources on our website to keep the shopping process as easy and fun as possible.
For example, on our website you'll find several different Honda reviews and comparisons. If you're shopping for a new car, but are unsure which is the best fit for you, you'll want to check these out. They'll break down all of a model's best features and specs for you in a succinct and clear manner.
And while those articles are very useful, they're only a fraction of what we offer. Our website also features a vehicle trade-in calculator, an online finance application, and a form to help you schedule your next test drive.
Attentive Customer Service at Our Honda Dealer in Cerritos CA
All the benefits mentioned above allow you to get a head start before visiting our dealership. Once you arrive, our knowledgeable staff of well-trained individuals will assist you with exploring each vehicle until you find the perfect one to meet your needs. Here are some of the folks that you'll meet.
Financing with Our Cerritos CA Honda Dealership
One area in which many drivers seem to require a little extra guidance is in finance. If the task of securing an auto loan were left up to you alone, it could be a very lengthy process. However, things are made exponentially simpler when you're working with our finance team.
During this process, you'll have one job: to provide our team with some basic financial information. With this, we can check out your credit history and get in touch with local banks and lenders.
We work with a wide variety of different lenders. This means that if your credit score isn't exactly stellar, we'll still be able to find a solution for you. No matter what, our financiers are on your side.
Vehicle Service You Can Trust
Our Honda dealership is also well known for its Cerritos, CA, service center. As soon as your vehicle needs any sort of work, whether that be a major repair or just some routine maintenance, we're glad to take care of things for you.
Some drivers might overlook the smaller maintenance items from time to time. After all, oil changes are so simple, how big of a difference can they really make? Well, to be perfectly honest, a huge one.
If you intend to get many, many years out of your car, then routine maintenance is the key. Fortunately, it's no problem at all for our well-trained and experienced technicians. They'll have your car in and out of the shop just as soon as you get in touch to schedule your appointment.
They'll even install vehicle upgrades for you, if you'd like. You can order Honda parts and accessories through our website today. Our technicians will then ensure that they're installed properly for you.
Our Honda Dealership is Conveniently Located in Cerritos CA
When you're ready to look around our showroom and see for yourself why Norm Reeves Honda Superstore Cerritos is one of the area's foremost dealerships, just stop by during our business hours. Our Honda dealership is proud to serve all drivers in the Cerritos, CA, area!