Honda Civic Lease near Downey CA

For years the Honda Civic has been pleasing customers with its sleek exterior and comfortable cabin. The Civic makes for a great lease to help explore the Downey area, so Norm Reeves Honda Superstore Cerritos wants to help get you behind the wheel of one.
Visit our dealership and sit down with one of our financiers to discuss
Why Lease a Honda Civic?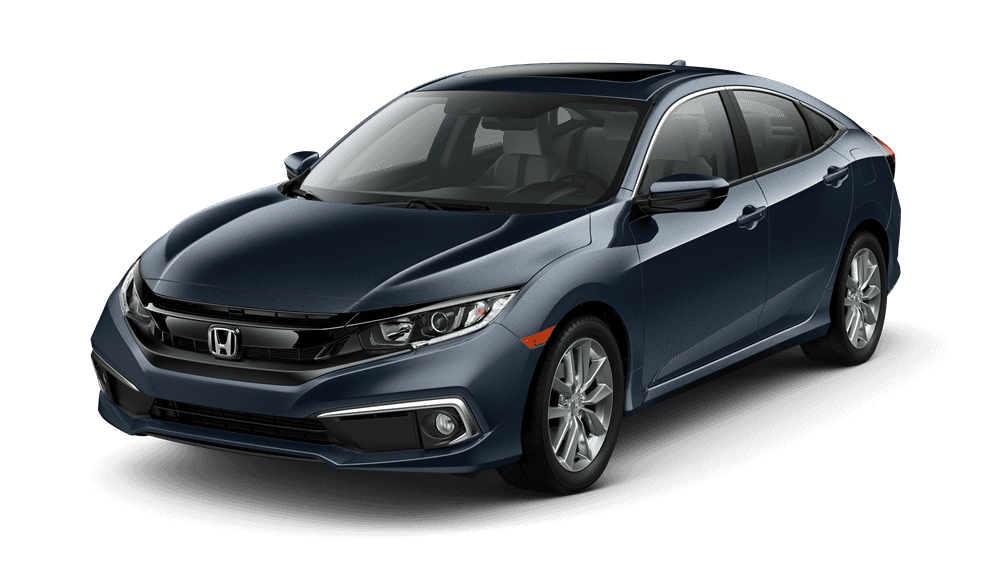 The Honda Civic has been keeping customers satisfied for years, and in that time it has undergone several changes. Over the years the Civic has become larger and added more technological features to keep drivers satisfied.
When you decide to lease a Honda Civic at our dealership near Downey, you can upgrade to a new Civic every couple of years. You'll be privy to new safety technology like Honda Sensing® as it becomes available, as well as a whole host of other amenities.
Benefits of Leasing vs Buying
In addition to having the newest Honda Civic features available to you, there are many other benefits of leasing your next vehicle.
Typically, when you lease a vehicle you're required to put a lower down payment on the car. Also, since you're not buying the car, there are no up-front sales tax charges.
Since you're leasing a new car there are probably going to be lower maintenance costs needed on the vehicle. Many services may even be covered in your lease contract.
You're only paying for the depreciation of your Honda Civic during your lease period, which typically means that you're paying a lower monthly rate.
Once you decide to lease your next Honda Civic, stop by our finance center, so we can help you find a great rate.
Honda Finance Center

Our dealership offers a finance center on-site that will further assist you with all your leasing needs. You can sit down with one of our financiers to discuss your lifestyle. Then, we'll find a lease rate that fits right into that lifestyle.
If you have any questions during the lease process, one of our team members is happy to help answer them. Contact our finance center today to speak to one of our financiers.
Downey CA: A History of Space Exploration
The city of Downey, CA, is the birthplace of the Apollo space program. Downey continues the tradition of space exploration at the Columbia Memorial Space Center. At the center you can enjoy learning about the science that goes into exploring space. The center even boasts the only public robotics lab in the Los Angeles area, so you don't want to miss out!
With a Turbocharged engine and impressive gas mileage, the Honda Civic makes for a great choice to jet around this area in. Our dealership near Downey can help get you a great lease on a Civic today.
Lease a Honda Civic near Downey CA
Norm Reeves Honda Superstore Cerritos wants to help drivers near Downey, CA, lease a Honda Civic. Stop by our dealership today and test drive a Honda Civic to see why it makes a great lease option. We hope to see you soon!